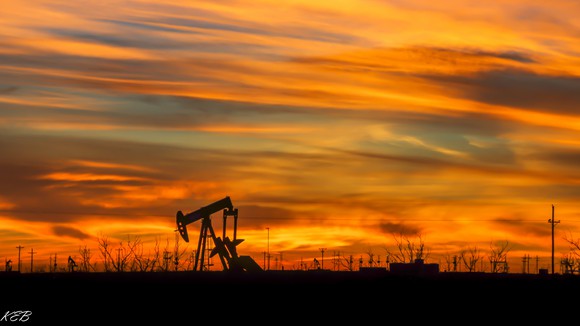 The Permian Basin of west Texas and southeast New Mexico is one of the most prolific oil and gas producing regions in the country. The basin produced a prodigious 29 billion barrels of oil since output began in 1921. However, despite that rich production history, its best days could lie ahead. Thanks to new extraction techniques oil companies have finally figured out how to unlock the oil and gas trapped within its unique geology encompassing several stacked layers of hydrocarbon-bearing rock formations. According to analysts at research firm Rystad Energy, the Permian has the potential to produce another 20 billion barrels of oil from these tight rock resources alone.
With so much oil potential, the Permian Basin is one of the top oil plays in the country, which has producers flocking to unlock its energy resources.
Permian Basin 101
The Permian Basin encompasses an area that stretches 250 miles wide and 300 miles long. However, it can be split into two zones, the Delaware Basin on the west and the Midland Basin to the east. Hydrocarbon-rich layers of rocks lie beneath both sections:
According to the U.S. Energy Information Administration (EIA), the six formations detailed on the above map fueled a 60% increase in the Permian's output since 2007. That increase pushed it past the Gulf of Mexico as America's leading oil production basin in 2013. Currently, the Permian accounts for about a quarter of the country's oil production.
With output totaling more than 2 million barrels per day, the Permian is the second largest oil field in the world behind Saudi Arabia's Ghawar field. That said, it has quite a way to go to catch up given that Ghawar produces 5 million barrels per day, which is more than 5% of global oil output. The Permian is also believed to be second to Ghawar in recoverable resources. According to analysis from...
More