For the 4th month in a row, personal spending growth missed expectations. With a 0.1% gain in February (against expectations of a 0.2% rise), this growth rate remains below all of 2014's growth. Income rose slightly more than expected at 0.4% (against +0.3% exp) but this is the same growth as January's upwardly reviused +0.4%. That leaves the powers that be very disappointed as the savings rate jumps to the highest since 2012, not exactly the Keynesian pump-primed, low gas prices tax cut spendfest all the smartest people in the room promised.
Spending misses for 4th month in a row.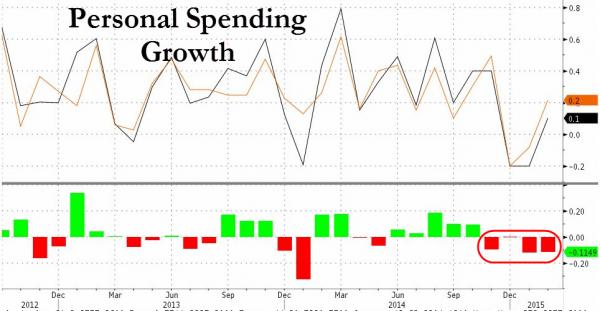 Leaving the savings rate surging toi the highest since 2012. What is ironic is that since this is a goalseeked data point, and one which was massively revised lower in the end of 2014 since the BEA was unable to account for Obamacare spending, expect this to eventually be revised far lower once again.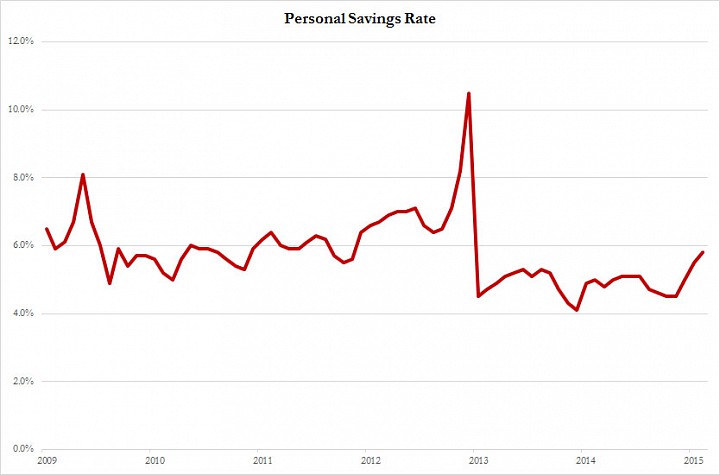 For now, however, the divergence grows.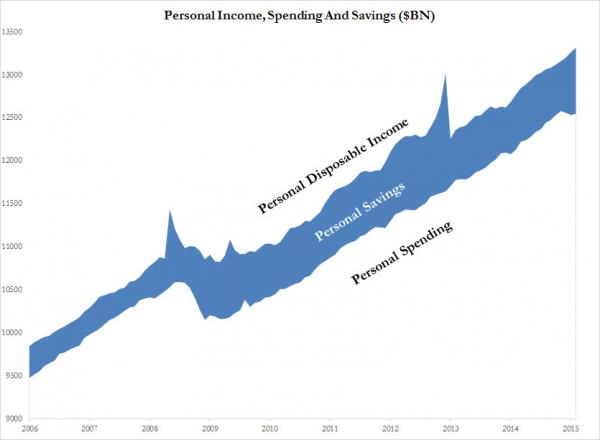 Bottom line, expect another avalanche of downward GDP revisions, with all eyes on the Atlanta Fed which will have no choice but to cut its Q1 GDP to 0.0% now, or even push it negative.