So finally the wait is over among investors as ECB came up with fresh easing measures. The currency is extending its losses since yesterday after ECB President Mario Draghi said that it will make monthly purchase of 60 billion euro per month starting in March and continuing until late 2016. This confirmed that the ECB's action of last year was insufficient to curb the threat of deflation in the euro area.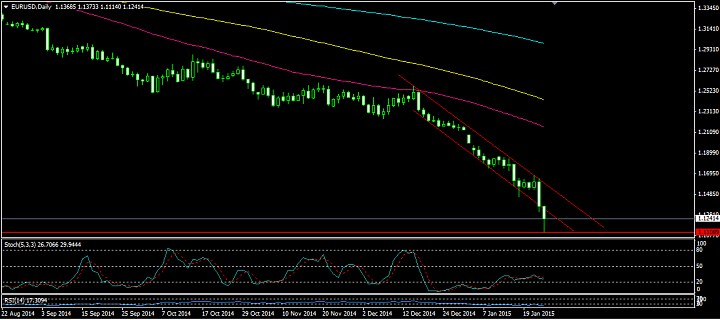 EURUSD : Daily Chart
On the daily chart, the pair is now broken below the falling channel confirming a bearish trend and paused its losses near 1.1108.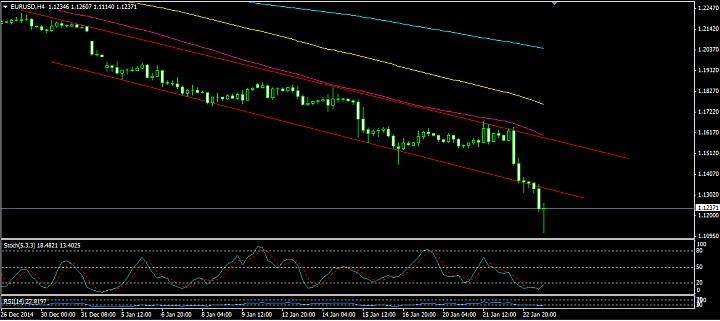 EURUSD: Hourly Chart
On the hourly chart also we can see that the pair was earlier following a long falling channel trend from which it broke down. However seems like today's Flash Manufacturing PMI and Services PMI data provided some support to the pair as the data came out in line with the expectations.