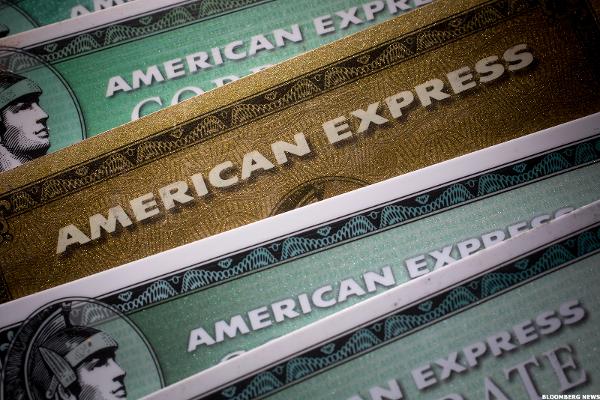 American Express (AXP - Get Report) investors want to know more about two things when the credit-card issuer reports earnings Wednesday afternoon: Costco and cost cuts.
The New York company's decision to end its branded credit-card deal with the popular discount retailer, which once accounted for 20% of its card-member portfolio, pressured its stock price for much of last year. The loss, along with other branded deals including JetBlue and Fidelity, curbs earnings and has prompted CEO Kenneth Chenault to introduce a $1 billion cost-cutting plan.
"We recognize that our 2015 performance was disappointing," Chenault told investors in a March presentation. "It was not what we would have liked, and we know what's driving a number of concerns about our future growth. I can assure you, we're not standing still."
Wednesday's report will offer a look at the company's progress since posting a 38% earnings decline last year. It's expected to report a 13% decrease in profits, the average of estimates in a Bloomberg survey, with earnings of $1.33 a share. Sales may rise slightly to $8.1 billion.
Must Read: Warren Buffett's Love Affair With AmEx Unfazed by Costco Breakup
Bloomberg analyst David Ritter...
More