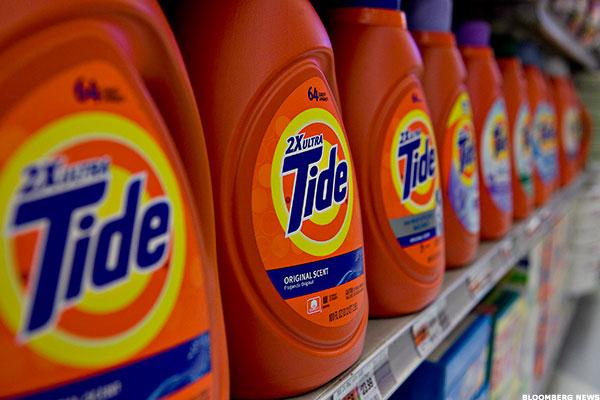 NEW YORK (TheStreet) -- Shares of Procter & Gamble (PG) are up 1.06% to $86.50 in mid-afternoon trading on Monday, ahead of the company's 2016 fourth quarter results, due out on Tuesday before the market open.
The Cincinnati, OH-based consumer goods company is expected to report earnings of 74 cents on revenues of $15.83 billion. Last year, P&G reported earnings of $1 per share on revenues of $17.79 billion for the same quarter.
Earlier this morning, TheStreet's Action Alerts PLUS Portfolio Manager Jim Cramer recommended buying more P&G shares ahead of Tuesday's results since expectations are low.
P&G is very "lower risked"...
More