 These are tough times for people working at department stores and other big mall-based retailers.
Macy's (M) announced on Thursday that it plans to close 100 stores. The company didn't give any details about how many people would lose their jobs.
According to figures from job placement firm Challenger, Gray & Christmas, more than 43,600 layoffs have been announced in the retail sector so far this year.
The only two sectors to cut more jobs in 2016 are energy -- due to the massive drop in oil prices over the past two years -- and computers, largely a reflection of layoffs at Microsoft (MSFT, Tech30), IBM (IBM, Tech30), Intel (INTC, Tech30) and other old school tech giants.
Retail's biggest problem is the shift in how -- and where -- people shop. More consumers are shopping online as opposed to at brick and mortar stores.
"The traditional retail industry in some respects is facing Armageddon. There were far too many stores built," said Mark Cohen, professor and director of retail studies at Columbia Business School.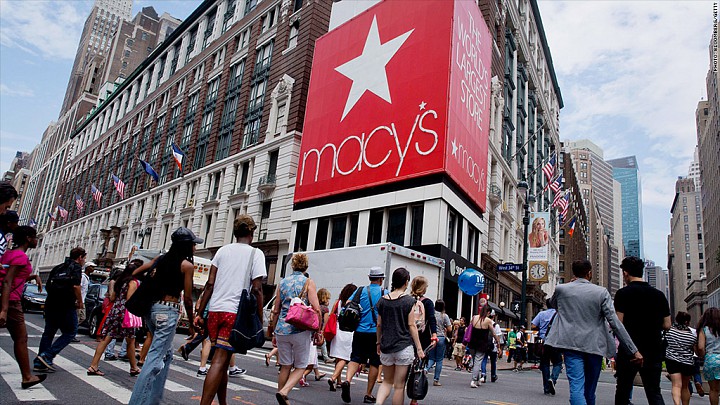 It's no secret...
More