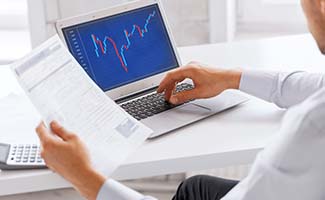 Citrix Systems Inc. reported better-than-expected results in the latest quarter and raised its outlook for the year as the software company benefited from climbing revenue from its license updates and maintenance business, its largest division.
Shares of the company climbed 2.6% after hours, to $88.50.
Citrix's license updates and maintenance business—responsible for about 47% of revenue for the September quarter—rose 5% compared with the same period last year. During the third quarter of 2015, the company was hit by a roughly $65 million impairment charge, which made for a favorable comparison for the latest quarter.
Previously the company had expected adjusted earnings on a per share basis between $5.00 and $5.10 with revenue in the range of $3.37 billion to $3.39 billion.
The company also released a preliminary outlook...
More