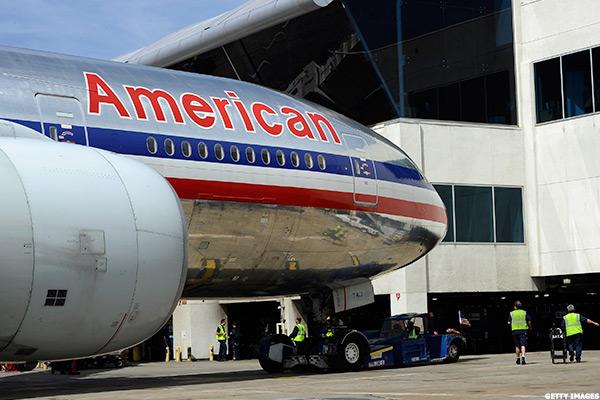 NEW YORK (TheStreet) -- Shares of American Airlines Group (AAL) are dropping 3.38% to $34.71 on Thursday afternoon ahead of the company's 2016 second quarter earnings due out before tomorrow's market open.
Analysts are expecting a year-over-year decline in earnings and revenue.
Wall Street is projecting that the Fort Worth-based air carrier will post earnings of $1.68 per share on revenue of $10.32 billion.
During the same quarter last year, American earned $2.62 per diluted share on revenue of $10.83...
More