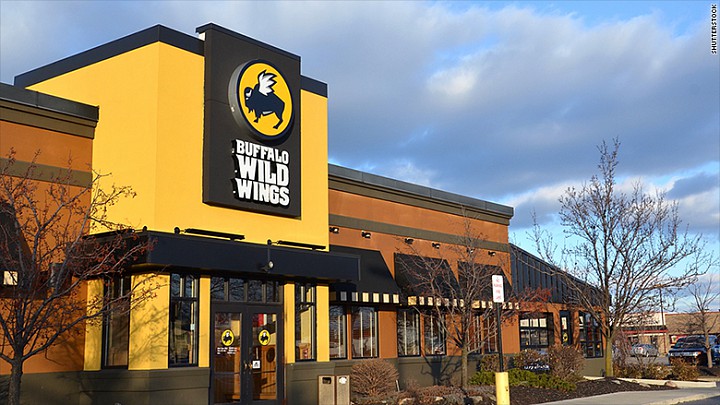 The spice is gone from Buffalo Wild Wings.
The restaurant chain left investors feeling queasy after revealing a sales slump and gloomy prospects for the next few months. Buffalo Wild Wings (BWLD)stock plummeted 14% on Wednesday, its deepest dive in six months.
Buffalo Wild Wings blamed its results on cautious spenders, rising wing costs and higher labor expenses.
"The macro environment for casual dining has had a rough quarter and a rough couple of quarters," CEO Sally Smith told analysts during a conference call late Tuesday. "I just don't think there is a robust consumer out there."
However, several users on Twitter told CNNMoney the real problem is the restaurant chain's...
More