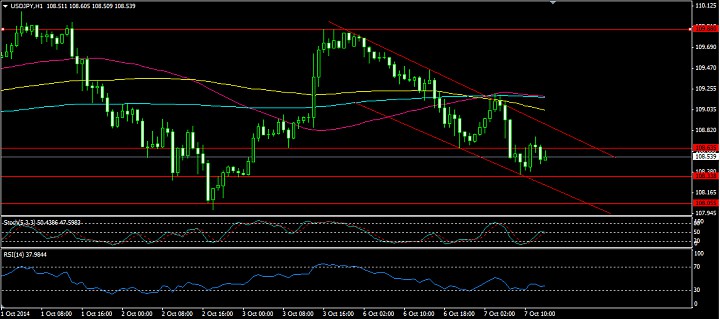 USDJPY : Hourly Chart
USDJPY is trimming its gains today on the hourly chart after the Bank of Japan said that it will continue to retain its unconventional monetary policy to increase the base by 60-70 trillion yen per annum. The pair seems like following a falling channel trend again a pullback from 109.88 level. The nearest resistance it is going to test will be at 108.63 and the nearest support will be at 108.33. On the stochastic oscillator the signal trend line (red line) is just about to cross above the average line (blue line) signaling a downtrend continuation.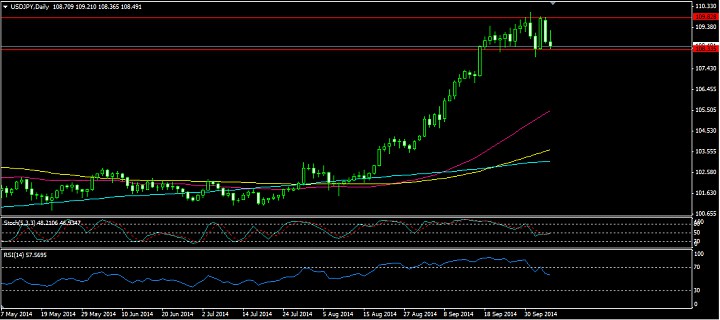 USDJPY : Daily Chart
On the daily chart, the pair is trade sideways and the support at 108.33 seems to be a key support for the pair. There is a lot of action around the resistance at 109.82 and support at 108.33. However the moving averages pattern on the chart is such that the 50 day SMA is above the 100 day SMA and 100 day SMA is above the 200 day SMA signaling an uptrend continuation. So accordingly the pair will try to cross above the resistance of 109.82 at least for once.