Microsoft (MSFT) is clearly losing the search engine game, ceding vast market share to Google (GOOGL) and Facebook (FB). Unless desktop usage grows again or Microsoft finds a presence in mobile, the software cloud giant will become irrelevant in the search space.
It is time for a BSOD (blue screen of death = page loaded on Windows when operating system crashes):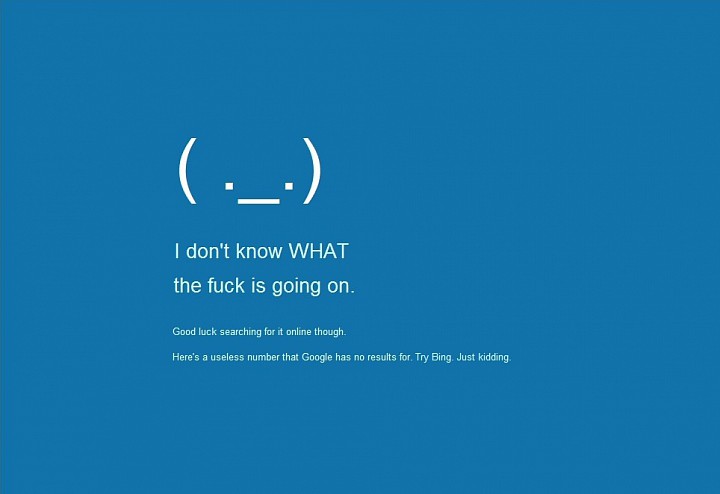 Source: http://i.imgur.com/bDu8U1T.jpg
What alternative strategy does Microsoft have in beating Google?
Buy a hardware company and make PCs great again.
Buy software companies
Make Bing search categorically good at a specific area of search. 
???