Micron has had an explosive rally since mid May. Many are expecting a pull back which may never materialize.
Micron's NAND divisions is where future growth will come from. Next generation 3D products and solid state drives will drive earnings.
I would not hold this stock beyond $20 a share. Micron is a favorable position at present that may not last going forward.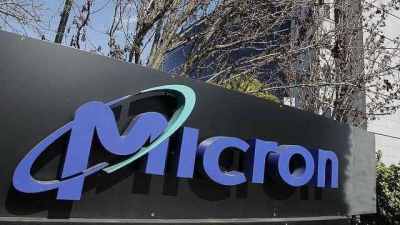 Micron (NSDQ:MU) has rallied from sub $10 a share a few short weeks ago to over $13. Many analysts have reversed course on this stock by increasing their projections up to $18 a share. This could actually happen very quickly but by no means is Micron a long investment which one can hold indefinitely. Why? Well, long term buy and holds are stocks that can weather economic downturns by increasing sales and profits every year.
This is not to say that Micron is not without opportunity. It certainly is but let's go through its long-term fundamental metrics (10 year) which illustrate the volatility and cyclical nature of this sector. Furthermore, since Micron's fiscal year starts in September, I'm going to include trailing twelve-month averages in our exercise.
| | |
| --- | --- |
| Net Income | $1,071 billion - Pass |
| Free Cash Flow | - $460 million (10-Year Trend Is Down) - Fail |
| Revenues | $13.73 billion (10-Year Trend Is Up) - Pass |
| Operating Margins | 9.4% - (10-Year Trend Is Down) - Fail |
| Price History of the stock | Down 21% in the last 10 years - Fail |
| Healthy balance sheet | Total assets = $24.14 billion (10-Year Trend Is Up) - Pass |
| Competitive Advantage | |
More