Gold demand surged to the second-highest level ever as investors piled into funds, doubling investment in the metal.
Global demand in the first quarter climbed 21 percent from a year earlier to 1,289.8 metric tons, the World Gold Council said in a report Thursday. That's second only to the final quarter of 2012 in data going back to 2000. Still, jewelry buying slid 19 percent amid a strike by jewelers in India and as higher prices deterred buying.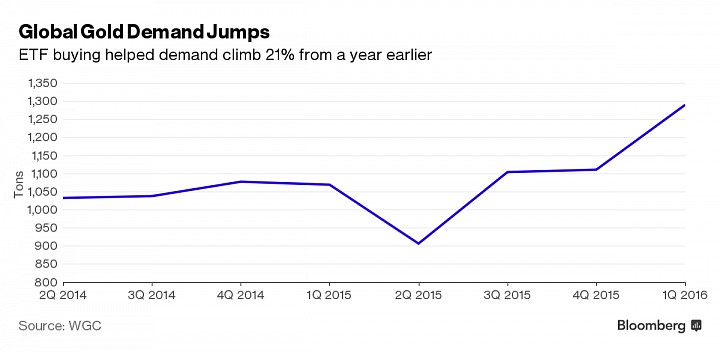 Gold prices jumped 16 percent in the quarter, the most in three decades, even as demand slowed in India and China, the biggest consumers. Investors piled into bullion-backed exchange-traded products amid volatile equity markets...
More