An article regarding AMD's quarterly results, outlook and direction next is in the queue. Premium followers received the alert yesterday. The key points are:
Competition from Nvidia (NVDA) is not far behind, but it is also not meaningful at this time, especially as graphics card sales dominate sales during the holidays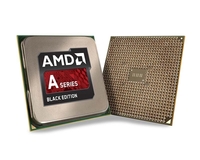 The good:
AMD's revenue rose 23% Y/Y
Semi-custom and GPU sales strong
Mobile APU and discreet GPU demand healthy
Inventory up
Zen Summit Ridge is on schedule for 2017 launch
The weary:
Stock dilution and debt issuance a drag, but saves the company millions in interest
WSA re-negotiation cost AMD big in the short-term, but gives the company flexibility
AMD's buzz:
AMD misses out on the Nintendo Switch buzz, since NVDA supplies the chips.

Source: https://www.tickertags.com/
Fortunately, AMD's brand is still holding consumer interest:

Bulls are still in control. Maintaining bullish call on AMD: