A gauge of expected fluctuations in India's rupee fell to a one-month low after foreigners boosted holdings of local assets amid signs a recovery in Asia's third-largest economy is gathering pace.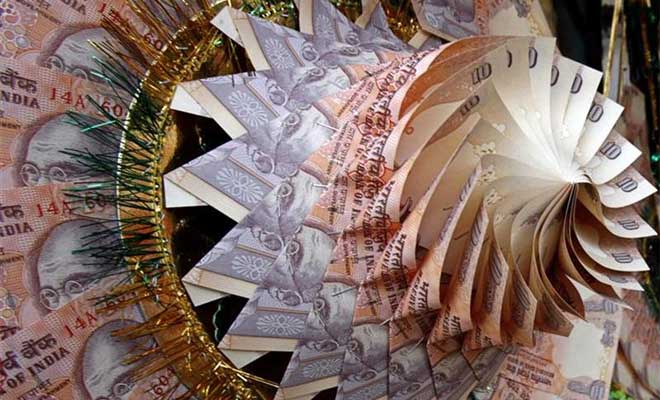 Global funds pumped almost $10 billion into the nation's bonds and stocks this quarter, exchange data show. Gross domestic product increased 5.7 percent from a year earlier in the April-June period, the most since the first quarter of 2012, an official report showed Aug. 29. The current-account deficit for the same period was $7.8 billion, the widest in a year, according to figures released Sept. 1.
"Inflows have been impressive on the back of favorable economic data and that's supporting the rupee," said Anish Vyas, a Mumbai-based currency analyst at Angel Broking Ltd. "At the same time, the higher current-account deficit will cap sharp rupee gains."
Three-month implied volatility in India's currency, a measure of expected exchange-rate swings used to price options, fell four basis points to 7.03 percent as of 9:37 a.m. in Mumbai, according to data compiled by Bloomberg. That's the lowest since Aug. 1. In the spot market, the rupee rose 0.1 percent to 60.6250 per dollar, snapping a four-day decline.
Three-month offshore non-deliverable forwards advanced 0.1 percent to 61.54 per dollar. Forwards are agreements to buy or sell assets at a set price and date. Non-deliverable contracts are settled in the U.S. currency.
http://www.bloomberg.com/news/2014-09-03/india-rupee-volatility-drops-to-one-month-low-on-growth-optimism.html