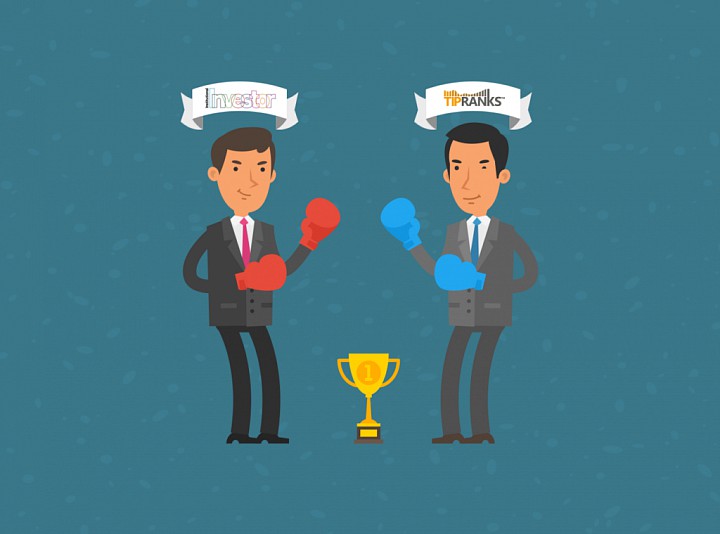 For the past 44 years, Institutional Investor (II) magazine has rated and ranked the top research analysts, creating an annual All-America Research Team each October. Earning a coveted spot on the all-star research squad brings with it the respect – and sometimes envy – of the analyst's peers.

It also can sweeten the individual's bonus, in recognition of the halo effect their selection has on their firm. And until the debut of TipRanks in 2012 – with real-time measurement and ranking of analysts – the All-America team was the gold standard for measuring how research analysts stacked up.
Selection of the All-America team begins with a survey of research directors and chief investment officers of major asset management firms, including the biggest money managers in the U.S. along with significant U.S., European and Asian institutional investors.
Clients get into the mix and analysts themselves are asked to weigh in on their peers. Last year's team was a result of opinions contributed by 3,800 individuals at more than 1,000 firms, including 90 of the 100 biggest U.S. equity managers. According to Institutional Investor, those surveyed manage an estimated $11.3 trillion in U.S. equities.
Rank-Off
We wondered how the 50 individual analysts have performed in the past year, as measured by TipRanks and compared with our own roster the Top 25 Wall Street analysts. And we found that though the Institutional Investor team may be all-stars, the data-driven rankings on TipRanks showed results that were less than stellar.
TipRanks' transparent, unbiased technology uses Natural Language Processing (NLP) algorithms to aggregate and analyze financial data online. This method provides a quantitative measure of accuracy based on the statistical ability of an expert to generate profits and make correct stock recommendations.
To do our comparison, we looked at analysts in five of the 10 sectors shown on TipRanks: technology, healthcare, consumer goods, services, and, basic materials.
And the winner is…

In Consumer Goods, Philip Ng of Jefferies is currently the best performing consumer goods analyst on TipRanks with a Success Rate of 82 percent (All figures as of close of markets on Sept. 7, 2016). The sector's top analysts among the II all-stars trail Ng's lead, with Sanford Bernstein analyst Toni Sacconaghi showing a TipRanks Success Rate of 69 percent and Deutsche Bank's Rod Lache with a 69 percent rate.
Josh Silverstein, who follows Basic Materials at Deutsche Bank, leads the sector on TipRanks with 81 percent success, exceeding the 77 percent rate of Faisel Khan, the Citi basic materials analyst who was named for a second consecutive year to the Institutional Investor all-star team.
20-Year All-Star
Currently leading TipRanks Technology sector analysts is Oppenheimer's Glenn Greene with an 82 percent Success Rate. Merrill Lynch's Tal Liani, who's been named to the II all-stars 20 times, shows a TipRanks Success Rate of 50 percent.

The gap was wider in the Services sector, where the TipRanks leader is Oppenheimer's Brian Bittner, showing a Success Rate of 71 percent while II all-star Lisa Gill of J.P. Morgan has a 69 while her JPM colleague, all-star Joseph Greff has a 57 percent success rate on TipRanks.
Rounding out our comparisons is Healthcare, where TipRanks shows Irina Rivkind Koffler leads the sector with a 51 percent Success Rate, a slight edge over multi-sector all-star analyst Mark Schoenebaum at 50 percent.
Subjective vs. Objective
Are we comparing apples to oranges? Possibly, but Institutional Investor's methodology is highly subjective, as Keating Investments noted, "the weighting of votes is heavily skewed toward institutions with the most assets under management and those that pay Wall Street the most commissions."
There's nothing subjective with TipRanks and our three-tier unique proprietary formula to rank financial analysts. The three factors taken into account are the analyst's success rate, the average return per transaction, and statistical significance, making our data-driven methodology as objective as you can get.
TipRanks is a source of objective facts amid all of the opinion, spin, and conflicts of interest in the finance world. We empower individual investors by giving them access to the same technology that financial managers have.
To follow the best performing Wall Street analysts go to www.tipranks.com/analysts/top
The post How Are Institutional Investor's All-America Analysts Doing? appeared first on TipRanks Blog.