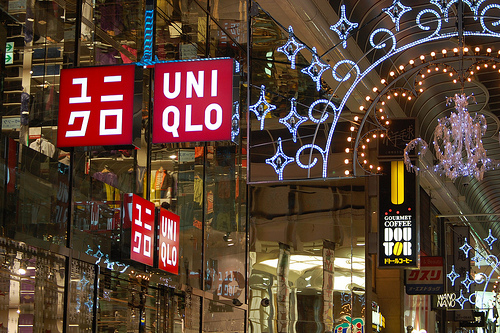 Trending across many business models recently is the inclusion of increased employee benefits. Big-name companies like Walmart (NYSE: WMT), Costco (NASDAQ: COST) and Trader Joe's are just a handful of businesses changing their policies to accommodate their employees needs and keep them happy.
According to The Huffington Post, keeping employees happy is tantamount to retention, with the work-life balance of workers correlating to their performance as well as staying with a company for a number of years. Some of these benefits include longer maternity and paternity leave, unlimited vacation and more flexible hours.
"Uniqlo is constantly pushing the envelope on exploring new ways to best serve its employees and their needs, this is just one of the new programs we are trying," the spokeswoman said.
Clothing company Uniqlo (PINX: FRCOY) is the latest brand to jump on the bandwagon, with the announcement that it will allow employees to opt for a four day workweek as opposed to five, HuffPost reported. The condensed workweek is meant to allow employees more time for their personal lives.
However, although the news sounds wonderful and uber-convenient for employees, there is a catch. While employees can now choose to have one more day off per week, their hours will remain the same.
This means workers will work eight 10-hour days as opposed to five 8-hour days. Further, employees that choose this schedule will be required to work weekends and holidays, as well and only applies to those working in Japan.
Due to some reputation-damaging reports of bad conditions in Uniqlo's Chinese factories, this announcement is welcomed as some good press for the company on the whole.
Further, the treatment of employees by their company is becoming an increasingly more popular concern for the consumer. Potential customers want a well-rounded experience from their brand. That means a great product, great service and ethical treatment of employees.
For more business and financial news, click here.
*This is editorial content and expresses the opinion of the author.