What the stock market needs now: American spending

9 february 2015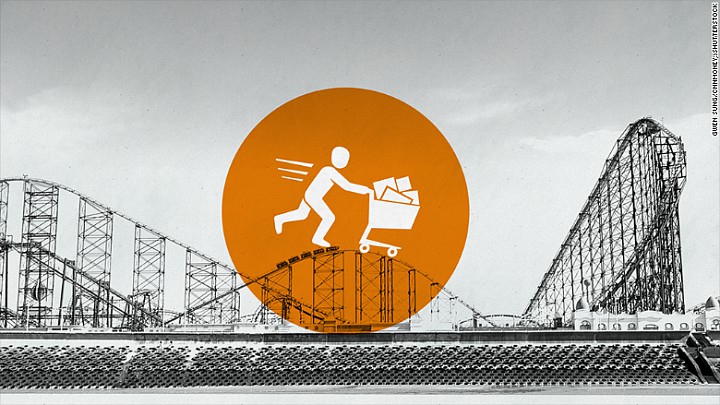 February could be very fun: the stock market is now within striking distance of another all-time high.
Oil prices seem to have stabilized, corporations are looking healthy, and the economy is chugging along with more Americans getting jobs.
"There's new faith in the U.S. economy," says Albert Brenner, head of asset allocation strategy at People's United Wealth Management, which manages $5.5 billion.
There's only one thing missing: the American consumer. People need to buy more things for this growth story to continue.
More buying ahead? The news Friday that the U.S. economy added 257,000 jobs in January is encouraging. That was far better than expected, and there was even an uptick in wage growth. The expectation is that as more people get jobs and higher salaries, they will start spending more.
Wall Street gave two thumbs up. Last week the Dow had its best weekly gain since December 2011.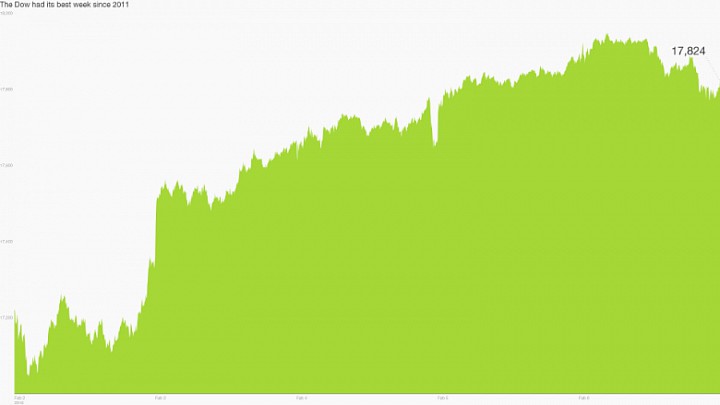 Yet consumers still aren't buying as much as they once did, as if they are still nervous about the Great Recession.
Cheap gas was supposed to help Americans feel better. It has certainly helped their pocketbooks. The average American driver will save $750 on gas this year, according to government estimates. That's extra money they can spend on food and travel.
"The combination of more jobs, a better labor market and low oil prices -- I think we'll see consumer confidence continue to rise," says Ed Keon, a portfolio manager at Prudential Investment Management.
The bad side of the oil price dive: Investors braced for the worst as oil fell swiftly from over $100 a barrel last summer to under $50 in January. Companies like BP and Chevron (CVX) are scaling back on spending and employees.
But it could have been a lot worse. About 80% of energy companies that have reported earnings this quarter have beat predictions, according to S&P Capital IQ. So far, the energy sector is still adding jobs. In fact, it only slowed by 1,900 jobs in January.
Getting past oil doesn't put the economy in smooth skies. Experts still say volatility is the new normal for stock markets.
"Volatility in the [stock] market is here to stay," says Brenner.
The other trend to watch for this week is mention of how the strong U.S. dollar is damaging sales abroad. The dollar is trading at its highest point in over a decade against many currencies, including the euro. It's a double-edged sword.
The dollar is a headwind for American companies that have a lot of sales abroad like Coke and Pepsi. It makes their products look more expensive to consumers in France, Japan and beyond. But the flip side is that it helps U.S. consumers.
"It's a net positive for the U.S. economy and consumer," says Ernie Cecilia, chief investment officer at Bryn Mawr Trust, which manages $7.6 billion in assets. Those cheap Asian goods -- and even European wines and cheese -- are suddenly very inexpensive.
CNNMoney (New York)