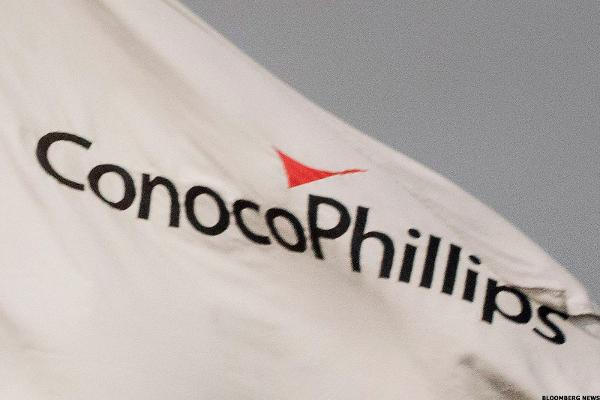 NEW YORK (TheStreet) -- Shares of ConocoPhillips (COP) were advancing in late morning trading on Thursday as RBC Capital Markets said the oil and natural gas exploration and production company is focused on expanding shareholder value.
ConocoPhillips management plans to return 20% to 30% of operating cash flow to shareholders, in addition to dividends and share buybacks, demonstrating a clear commitment to "put money into shareholders' pockets," the firm said, according to Barron's.
The company's current dividends would reach that target, but there may be room for as much as a 4% increase in dividends, as well as a $500 million share buyback, RBC added.
"We expect the upcoming...
More