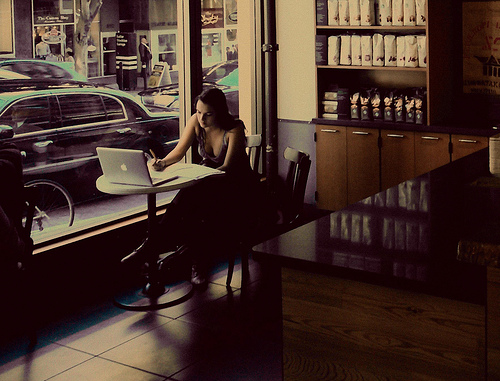 Want to grab a drink after work? Starbucks may be your new go-to.
Starbucks (NASDAQ: SBUX) is introducing "Evenings" on a national scale beginning Wednesday. While the company began testing sales of beer and wine after 4 p.m. at select locations in 2010, Starbucks will unveil 24 more locations by midweek, bringing the total number of locations that offer the services up to 70, according to USA Today.
The stores will sell location beer and wines relative to the location and baristas, while currently well versed into the complexities and tastes of coffee beans and flavors, will also be able to help customers pick out the perfect alcoholic beverage, as well.
Along with beer and wine, the coffee giant will also sell a variety of small plate options, according to USA Today, including bacon-wrapped dates and truffle mac and cheese. Keeping in mind that Starbucks is not a bar, the company stresses Evenings are a quiet place to have a drink and conversation with friends.
Through rigorous testing, the company was able to discern that many customers that drink coffee also enjoy drinking wine. According to one Starbucks representative, the company is aiming to have even more stores offering Evenings by the end of 2015.
"We learned resoundingly that our customers want to come to Starbucks and have a glass of wine or a craft beer," VP of Concept Innovation and sommelier Rachel Antalek said, according to USA Today. "There aren't that many places to go in the evening where you can go very relaxed, very casual. It's not loud. You can actually have a small group and hear yourself talk."
This is an offering from Starbucks that seems pretty unique in the happy hour and early-evening drink world. Although essentially any restaurant sells beer and wine, it's not often you find yourself somewhere cozy and quiet enough to foster an engaging conversation.
However, I'm pretty confident this is something Starbucks is not only talking about, but will be able to pull off. Rather than going specifically for beverages alone, customers want the right atmosphere.
For more business and financial news, click here.
*This is editorial content and expresses the opinion of the reader.