Macy's Looks at New Alliances and Businesses to Grow Sales
Partnership with Best Buy
In part one of this series, we discussed the partnership between Macy's (M) and Best Buy (BBY) to open licensed Best Buy consumer electronics shops within ten Macy's stores. Macy's is likely to benefit from this partnership given the growing demand for consumer electronics.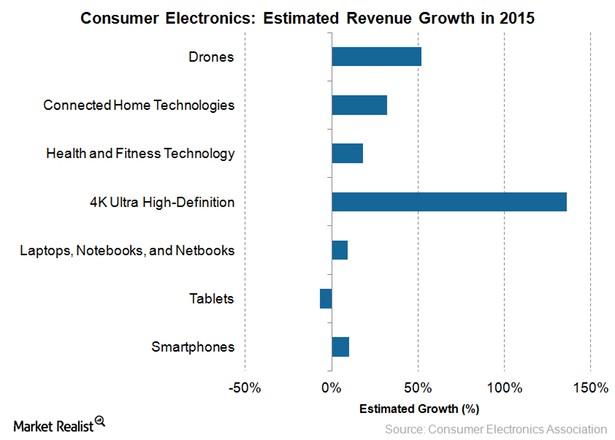 Demand for consumer electronics
According to a report released by the CEA (Consumer Electronics Association) in July 2015, retail revenue for the consumer electronics industry is expected to rise by 2.4% in 2015, to $285 billion. This increase is expected to be driven by an expected 101% rise in revenue from emerging product categories.
The emerging product categories include 4K UHD TVs (ultra-high-definition televisions), connected home technologies, unmanned aerial vehicles or drones, health and fitness technology, home robots, smart...
More