Today's session has seen a continuation of JPY weakness as equities remain strong and economic data is supportive of risk taking.

I'll have a look at the NZD/JPY pair, but most of the JPY crosses had some kind of break-out in today's session, bolstered by the USD/JPY's move above 100 overnight.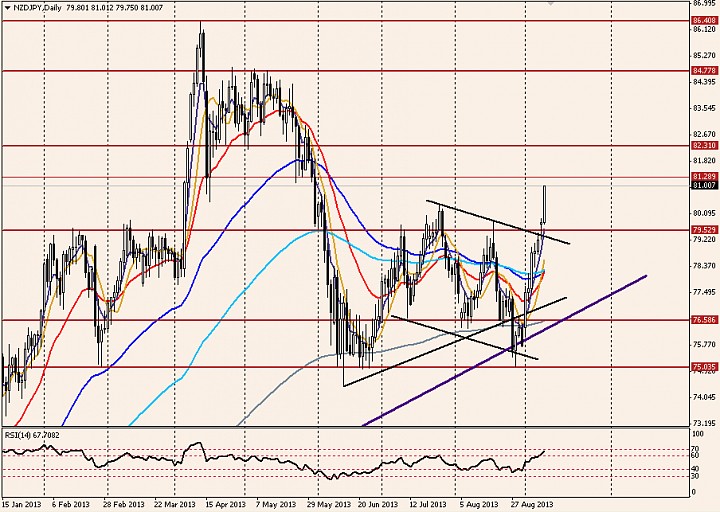 Not too much deep analysis here, just wanted to show that the sideways/ranging conditions we had over the last 2 months, confined by 2 trendlines, has now been breached. 
Not only that, but the horizontal resistance level near 80.40 was cleared as well, a further bullish sign for this pair.
Now this could just be a fake break-out and we head back downward, but the recent action in JPY crosses suggest we may have further scope for JPY weakness. The break-out level at 79.90/80.37 become critical supports for any further bullish action.

If we do head higher, I'm looking for some short term resistance at 81.30, a horizontal pivot.
After that, I'm going to monitor the bottom of the range we had during the 2nd half of April and throughout most of May. The bottom of that range comes in at 82.30, while the of that range lies around 84.75.

- Nick