It looks like someone pulled $190 million from BlackRock's iShares PHLX Semiconductor ETF Thursday, the largest outflow for the fund since its inception in 2001.
Known by its ticker SOXX, the fund now has $1.2 billion in assets and has returned a whopping 41 percent this year, according to Bloomberg data. While this might reflect a portfolio rebalancing, Bloomberg Intelligence analyst Eric Balchunas sees this as "likely someone taking profits after a gravity-defying run in semis that has basically doubled the returns of the broad tech sector."
The fund's five largest holdings are Intel Corp., Nvidia Corp., Texas Instruments Inc., Broadcom Ltd. and Qualcomm Inc. BlackRock wasn't immediately available for comment.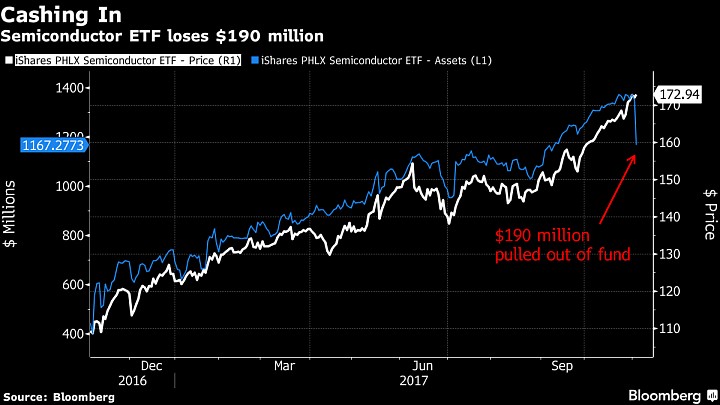 More