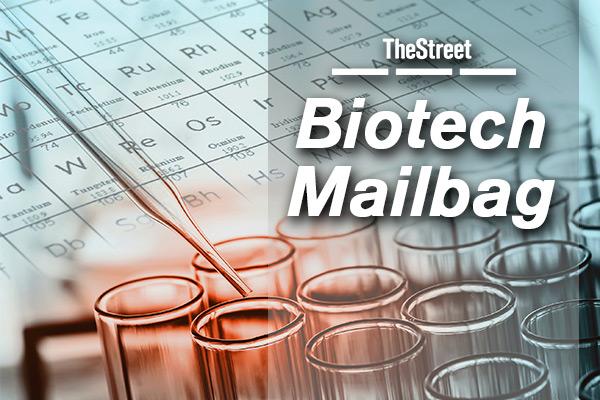 Some investors get mad whenever I write or tweet something critical of Ionis Pharmaceuticals (IONS) , the antisense drug developer.
This week's Biotech Stock Mailbag focuses on Ionis, formerly known as Isis Pharmaceuticals.
Earlier this week, Ionis and partner Biogen (BIIB) reported a positive outcome from a study of the experimental drug nusinersen in infants with a rare and truly terrible disease that causes muscles to atrophy.
I wrote an article about the nusinersen news, but when I remarked on Twitter that 1) the results were expected; 2) the drug isn't worth much to Ionis because Biogen owns most of the economic rights; and 3) the nusinersen data don't provide much read-through to the rest of Ionis' pipeline, some of my followers -- Ionis fans -- responded with angry tweets.
https://twitter.com/adamfeuerstein

How many drugs have you created in your lifetime Adam? Btw bathtub crank and shoddy homebrew don't count.

— Tim Moser (@who_can_tell)

https://twitter.com/who_can_tell/status/760191002074353665
I don't hold a grudge against Ionis or founder and CEO Stanley Crooke.
Ionis deserves praise for establishing a broad pipeline of antisense drugs. The company has done well to find pharma partners for many of its projects. But the knock on Ionis -- a widely shared criticism on Wall Street and deserved in my opinion -- is an inability to finish the job. Ionis was founded in 1989 but has yet to bring a drug to market that was a commercial success. [Two...
More