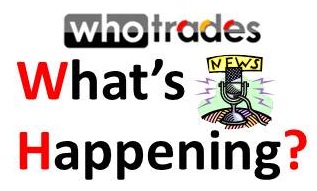 Upcoming S&P 500 Earnings Release:
Alcoa, Inc. (NYSE: AA) and Yum! Brands, Inc. (NYSE: YUM) will release their earnings after the bell.
Important Data Releases:
Switzerland:
3:15AM EST Federal Statistical Office will release CPI m/m, which measures change in the price of goods and services purchased by consumers.
12:00PM EST Swiss National Bank (SNB) will release SNB Chairman Thomas Jordan Speaks at the Peterson Institute, in Washington DC. Traders examine his public engagements to drop subtle clues regarding future monetary policy.
Canada:
8:30AM EST Statistics Canada will release Trade Balance, which measures the difference in value between imported and exported goods during the reported month.