The Australian employment report for August was disappointing, as not only did the unemployment rate tick up to 5.8% as expected, the number of jobs in the economy actually contracted 10.8K, compared to an expected gain of 10.2K. It followed a loss of 11.4K jobs in July.
The news had a dramatic impact on AUD crosses, with the Aussie
selling off sharply, as market participants had been pricing in an end to the interest rate cutting cycle, and likely had to walk back some of those bets.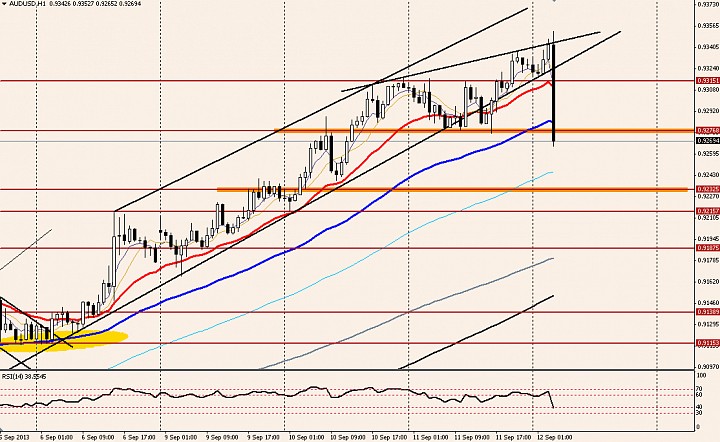 As a result, a pair like the
AUD/USD which had been on a steady uptrend over the last 8 session, showed a fairly sharp 80 pip slide in the wake of the news.

Following such a reaction to a news report, its important to ask if this is an overreaction. If so, then it could open up a chance to buy this pair at lower prices. I have the 0.9275 and 0.9230 areas marked as possible entries to the topside. A break through 0.9230 means a stronger correction, but for the moment, I don't think this job report on its own means another rate cut might be coming.

Let's see how the Aussie responds the rest of the week, but certainly it may have lost a bit of its shine as a result of this weaker macro report.

- Nick