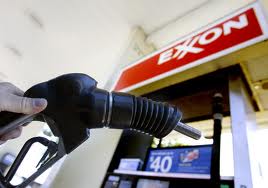 The company announced that oil and gas production would be flat and capex will be down by 6% and that sent the stock on a downward spiral. The company's stock faced a biggest decline this year, falling 3% to about $93.66.
Analyst warned investors not to expect the company to be on rebound anytime soon with all the acquisitions and sales still in progress. Moreover, the oil price will not be high because of oil supply that will increase globally. So investors should not expect to see much upside this year.
And for the stock itself, even with the 2.6% yield, doesn't look so attractive trading at 12.3 times this year's estimate. Political risk in Russia could also have negative affect on Exxon.