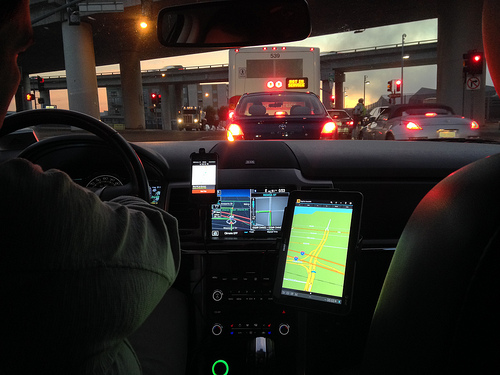 It's the million-dollar question. When is Uber going public?
According to a leaked document obtained by Reuters, the company could see its IPO as early as next year, TechCrunch reported. This information, although somewhat vague, is a huge lead in terms of the company's public opening.
Until now, the company has kept hush at any mention of a possible IPO. Uber CEO Travis Kalanick hasn't mentioned any possible date, according to TechCrunch.
However, the report contained much more information that just a potential IPO date. It detailed Uber's $2.91 billion it pulled in from bookings in 2014, which is up from $687.8 million the year prior.
Next year, the company is expected to rake in an estimated $10.84 billion in bookings. Information about revenue was lacking in the reported, however, TechCrunch reported.
It was clear Uber had make significant strides year-to-year in terms of numbers alone, however, with this this new reported, the specifics are definitely more concrete.
As to whether or not Uber will respond to the leaked report or any conclusions draw from it, is unknown and probably unlikely. As aforementioned, Kalanick has kept quiet about Uber's IPO and likely will stay as such.
Despite the controversy surrounding the company, Uber is convenient. Often more convenient than taxis or other driving services, which makes it, in most cases, a more viable option in urban, or other areas where the service is available.
So, it's no surprise to me that the company is raking in cash and is planning it's IPO. At this point, it's just a matter of time.
For more business and financial news, click here.
*This is editorial content and expresses the opinion of the author.