Comment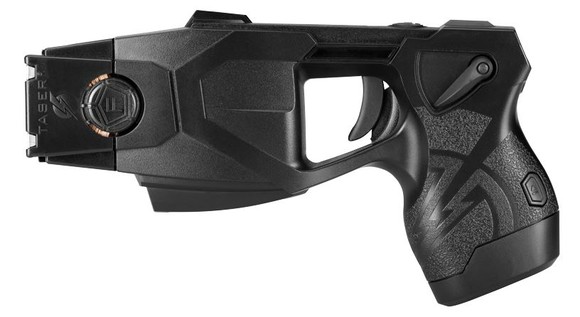 Here's a surprising fact for you: TASER International (NASDAQ: TASR) still sells Tasers!
With all that's been said (and written) about TASER's burgeoning business of selling body cameras for police lately, that may come as something of a shock. But TASER reminded us last week that its core business is still the selling of non-lethal stun guns to law enforcement, when it announced that the Jacksonville Sheriff's Office in Florida has just placed an order for "2,500 X26P Smart Weapons."
According to TASER's website, the X26P retails for $1,199.99, so you might think that a 2,500-unit shipment would mean $3 million in new revenue for TASER -- but sadly, that's not the case.
In fact, Jacksonville's order was made under TASER's "TASER 60" warranty-cum-upgrade plan. Therefore, the 2,500 X26Ps are being provided as part of an automatic upgrade program, replacing "older TASER weapons" previously purchased by the sheriff's office.
A big-ticket auto-renewal program
What does this mean for investors? Well, first of all, it means no $3 million windfall for TASER. Instead, pursuant to the terms of "TASER...
More