Major averages sold off during the last hour of trading yesterday.
Volume was solidly higher on the exchanges.
The Nasdaq closed further below its 200 DMA.
The distribution day count for this index now stands at 5.
This includes 4 distribution days in the past 7 trading sessions.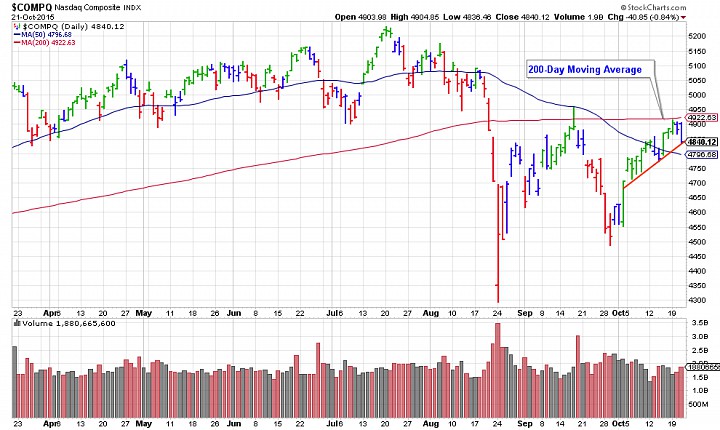 The current rally from the lows is on the verge of falling to "under pressure".
I will continue screening for potential LONGS or SHORTS as I do several times a day.
If I feel real good about getting into anything, I will let you know via email.
NOTE: The above is an excerpt from my Daily Stock WatchList & Portfolio Update. This morning report includes my watch list for the day along with complete BUY, SELL, SHORT or COVER commentary on my current holdings. Make sure you do not miss any of these new reports, please take a moment and get signed up here.