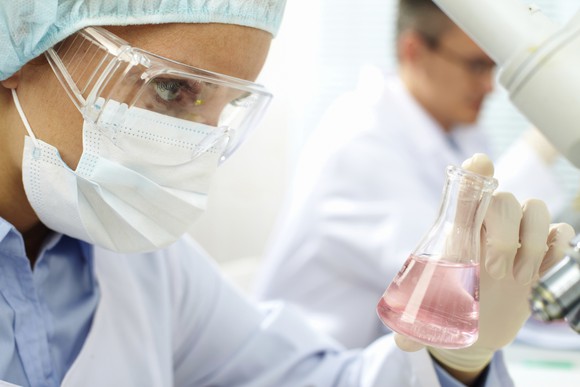 What happened
Shares of Exelixis (NASDAQ:EXEL), a midcap biotech company focused on the development of cancer therapeutics, surged 21% in August, based on data from S&P Global Market Intelligence. The clear reason for the strong upside reaction in the company's share price can be traced to its second-quarter earnings release after the closing bell on Aug. 3.
So what
Heading into its second-quarter earnings report, Wall Street had been looking for Exelixis to generate about $18 million in sales and lose $0.27 per share. Even though the company has a handful of approved therapies, both Cotellic and Cabometyx were recently launched, so expectations were decidedly tame.
For the quarter, Exelixis actually wound up delivering $36.3 million in sales, including $17.6 million since the April launch of Cabometyx as a treatment for second-line advanced renal cell carcinoma (RCC), and $14 million for Cometriq, a treatment for advanced medullary thyroid cancer. Comparatively, Exelixis had only reported $8 million in sales during Q2 2015. Furthermore, the company wound up losing just $0.16 per share, $0.11 less...
More