Shopify Inc. provides a cloud-based commerce platform for small and medium-sized businesses. The company's stock grew up more than 23% after the IPO. Is there any potential left?
<!== INSTRUMENT %% %1440% ==!>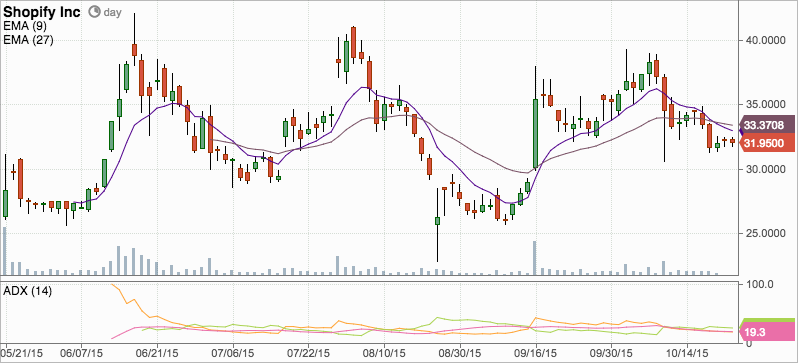 Shopify has a subscription based revenue source. Operating metrics are growing:
Number of merchants grew up from 41K in 2012 to 145K in 2014. I am waiting for the quarter results, I think that the company will show a high growth rate in customer base;
Average revenue per account grew up 1% in 2014, I think that it will be kind of stable measure for this year as well;
The company reduced the marketing expenses as % of revenue in 2014, however, Shopify increased Customer Acquisition cost by 38%. I think that this is an example of the highest effectiveness in marketing and sales expenses.
I think that Shopify has a good potential. What do you think about Shopify?