Summary
Yesterday, oil producers met in Doha to work on oil production figures and to discuss production freezes.
As many can tell, the talks did not go well, and oil has subsequently dropped.
Linn's stock price has suffered, and drastically moved with oil's movement.
With further increase of imports from China, and a strike in Qatar, oil can rise back up to the $50 level soon.
Introduction
Linn Energy (NASDAQ:LINE) has gone through tough times, that's clear to investors and spectators alike. The stock continues to be heavily influenced by oil's volatility, unsurprisingly, and has seen it's stock price completely tank.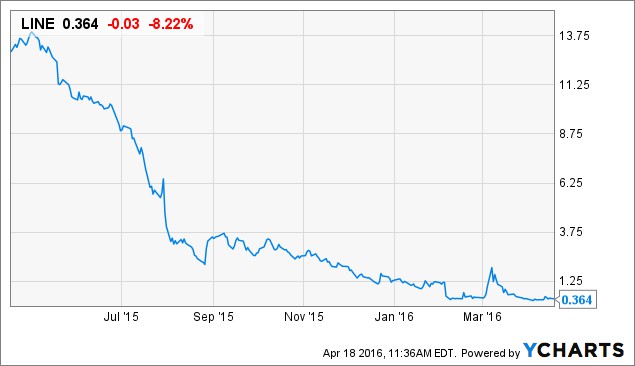 LINE data by YCharts
I was invested in this company at a certain point during the decline, but was able to get out before things really took a beating. Oil has been on a steady decline in recent history, and it only began rising again on lower production in the US (now under 9 million barrels per day), and the steady decline in capex seen in the decreased rig count.
This decline obviously makes sense, as companies lack the funds to continue investing in capital expenditures.
Linn energy is a company many see as not solvent, one that will surely file for bankruptcy in the coming year. But I wouldn't be too quick to make that assumption.
Linn's Credit Situation
Yes, Linn has an ugly balance sheet. Their debt outstanding is quite significant, and...
More