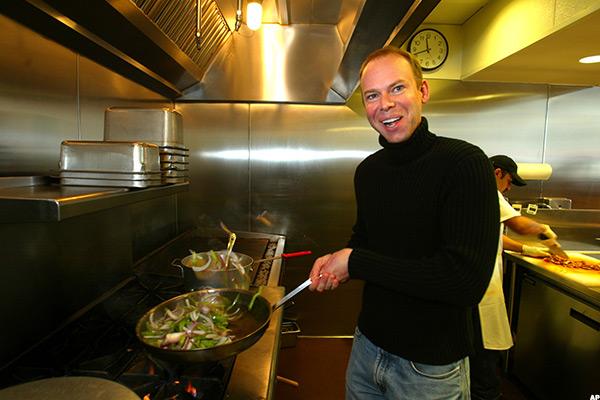 Despite McDonald's (MCD - Get Report) comeback last year and its much larger size relative to Chipotle (CMG - Get Report) , the hamburger chain's new CEO still didn't earn anywhere near as much as the co-CEOs of Chipotle who presided over a disastrous 2015.
What's wrong with this picture?
McDonald's revealed in its latest proxy statement on Friday that CEO Steve Easterbrook raked in $7.9 million in total compensation in 2015, up from $1.7 million in 2014. Easterbrook, who assumed the CEO position in early 2015, earned just more than $1 million in base salary with the remainder of his compensation coming in the form of stock and options awards, and a non-equity incentive plan.
It's hard to argue that Easterbrook didn't earn his pay.
Shares of McDonald's surged about 28% last year, trouncing...
More