Hindsight is one of the most misunderstood and abused concepts in the industry. In the investment world, one often hears cynical comments such as "hindsight is a wonderful thing", "20/20 hindsight is no basis for asking for your money back" and "only with the benefit of hindsight can you say …" Saying that an investment did not work out "in hindsight" implies that someone made a rational decision that turned out to be wrong because of unpredictable events. However, shifting the blame of a bad investment to unpredictable events by calling it a "hindsight" decision is misleading when the initial decision was simply misguided or inappropriate.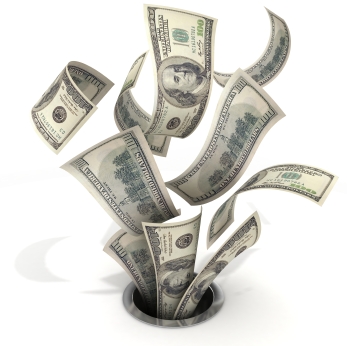 Real HindsightWhile one cannot predict the future, there are accepted guidelines for making rational decisions that justify the hindsight argument. Real hindsight occurs in situations that genuinely could not be predicted at the time, or to which no blame can fairly be attached.
For instance, if your broker advises you to invest a sensible amount of yourportfolio in a particular stock or fund, it may decline in value for reasons beyond his control or knowledge, such as an unforeseen change in management or a major economic event. Because the recommendation was legitimately researched and appropriately suggested to you, it is only accurate to say the investment should not have been made in hindsight. The key is whether this was a sensible investment in the context of the available information at the time you invested. 
Phony Hindsight Arguments Phony hindsight arguments are very different. For example, it would be inappropriate for a broker to recommend that someone invest his life savings in100% equities if that person were risk-averse and had no other assets. In this case, it would not be fair for the investor to blame all subsequent losses on hindsight because the recommendation was ill-advised in the first place. In this context, therefore, it is ethically inexcusable for brokers to recommend buying something and then, if the advice goes sour, to roll out the old hindsight argument. 
Although no one can predict exactly when markets will peak, it is possible to know whether stocks are generally regarded as good value.
For example, in 2003, the proverbial blood was in the streets. Equities were relatively cheap and it was clearly a good time to buy in terms of the state of the market. In 2007, equities were relatively expensive, so using the hindsight argument after the market fell would not be very convincing. 
A Misused ConceptThere are many cases of people being talked into outrageously inappropriate and risky ventures, but when the investment sours and guilt is assigned, theadvisor who made the recommendation will stick steadfastly to the hindsight defense. Any attempts to counter it are met with disregard. 
On the other hand, there is often a gray area in which the issue is more subjective, or at least debatable. Assume, for instance, that a few years ago, you or your broker chose between two roughly equivalent equity funds in terms of risk, but that because one invested more in energy stocks, it performed far better than the other. It is very difficult to say that one approach was "right" at that time and the other "wrong." In other words, it is only possible to criticize a decision to buy the poorer performing fund with the benefit of hindsight.
Another good example of where the hindsight argument is justified is the use of bonds. Although bond performance may turn negative at times, this does not mean it is foolish or inappropriate to hold a certain percentage of bonds in a portfolio. In fact, it is a good way to diversify.
The Blame GameSome investors blame themselves for losses or for things going wrong, even when it happens because of other people's mistakes or situations that truly could not be predicted. Likewise, brokers and firms should not blame themselves for events that are only clear in hindsight.
To determine when the hindsight justification is appropriate, it is necessary to look coldly and dispassionately at the information, knowledge, insights, facts and opinions that were available at the time of investment. An objective analysis of such considerations will reveal whether disasters were simply bad luck, a legitimate risk, the result of self-seeking bad advice or negligence.