Looking at the USD/JPY pair from a weekly time-frame, it continues to consolidate within a triangle/pennant pattern. 
The tighter it coils, the larger the chance that when it picks a direction (either up or down) the move may be sharp.
Is this a period of distribution followed by a downswing?
Or, is the pair ready to continue the trend started in late 2012/early 2013, which would make the most recent patter a sign of re-accumulation?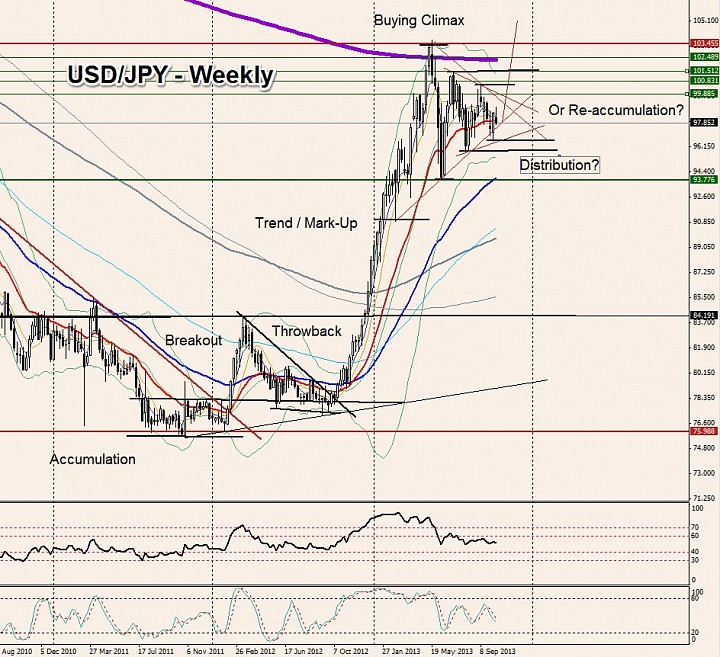 - Nick