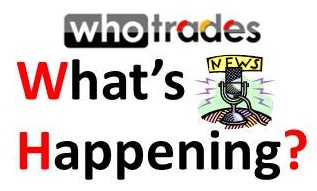 There is no S&P500 Earnings Release on Tuesday. Please stay tuned for the update later this week.
Important Data Releases:
Europe:
3:00AM EST Spanish Employment Ministry will release Spanish Unemployment Change, which measures change in the number of unemployed people during the previous month.
UK:
4:30AM EST Markit will release Construction PMI, which measures the level of a diffusion index based on surveyed purchasing managers in the construction industry.
Australia:
7:30PM EST Australian Bureau of Statistics will release GDP q/q, which measures change in the inflation-adjusted value of all goods and services produced by the economy.