Twitter's recent wins on the live streaming front could be the first signs of a turnaround.
These wins will likely lift ad-spends on the platform even after the presidential debates.
Twitter shares could remain volatile in the near term, given the incessant buyout chatter.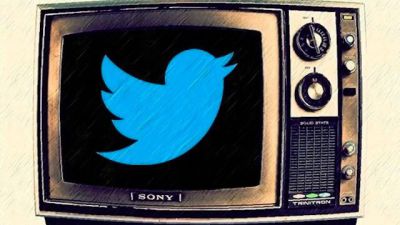 News sources are buzzing with stories about the growing viewership of the presidential debates on Twitter (NYSE:TWTR). The numbers look good, and the debates, with one more to come, will likely be a big catalyst for Twitter's results in the near term. Going beyond the presidential debates, stats pertaining to Twitter's NFL streaming show that live streaming is finding growing adoption on the platform. Given the other events Twitter has lined up, higher engagement could bring back ad Dollars. Even as incessant buyout rumors continue to do the rounds, it seems as if the first signs of a turnaround are emerging for Twitter.
The Winner Of The Presidential Debates Is Twitter Inc
As we'd anticipated, the presidential debates are turning out to be a handy tailwind for Twitter. With growing viewership, record engagement levels and sold-out ad-inventory, the debates are just what Twitter needed. Based on numbers provided by Twitter, the second presidential debate on Sunday reached an audience of 3.2 unique viewers, up from 2.1 million viewers during the first presidential debate. Viewership rose 30% in terms of total reach. The other metric to note, Average Minute Audience (AMA), more comparable with TV audience ratings, shows a 7% jump in viewership. AMA is basically audience per minute during the course of the event.
AMA during the second debate rose to 369 thousand, from 344 thousand during the first debate. In all, the second debate triggered over 17 million debate-related tweets, which were reportedly seen over 3.6 billion times globally, on and off the platform. That's a healthy uptick from 500,000 tweets generated by all four debates put together in 2008, and the 2012 peak of...
More