Crazy volatile out there. This is all part of the cycle, though.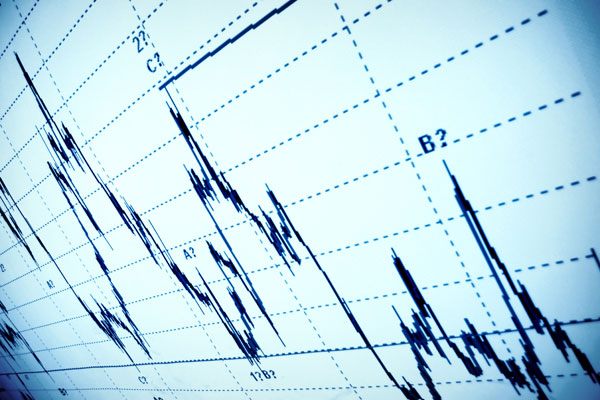 As for trying to game it — if the reason the market is selling off the last 5% or so is because of #Ebola concerns, then I expect a bounce back to new highs relatively quickly. If there's an economic/financial Black Swan (including if #Ebola spreads further), then it's going to be a long way down.
I am indeed putting a little capital to work as I raised cash at much higher levels all year. Easy does it, though, and I am slowly scaling in with tranches as usual.
This week, I started slowly scaling back into some of the names I'd trimmed down at their highs like Google $GOOG and Facebook $FB. Did another trancheduring Wednesday's panicky lows.
Q. Hi, Facebook is one of your largest holdings. Did I read right that you are buying some more now? What price are you looking for?
A. Yes, I think Facebook is monetizing the heck out of their users, and that there's upside to the fundamentals. Its earnings report is next Tuesday … and I'm admittedly nervous about it. Speaking of which, buying FB is hard right now. See my column from earlier this week about why making the hardest trade is usually the right one.
Q. What happens to FB stock price if monetization is up, but the specter of slow user growth/attrition finally raises its head?
A. That sounds like a phantom-permabear-not-actually-meaningful catalyst for Facebook, and if it got hit on concerns about "slower user-growth/attrition," I'd probably start to scale into some longer-term calls, like I did when it got crushed into the teens after its IPO. I've made a lot of money over the years buying my favorite stocks like Google, Apple (AAPL) and Facebook whenever the "slow-growth" phantom permabear catalyst hits them.
Q. What, if any, Apple calls do you recommend into the next quarterly report or after today's Apple Product Event?
A. I'm not sure AAPL's got a lot of near-term catalysts and/or upside, so I'd stick with the common, not call options for now. I don't think any of the new iPads that Apple introduced at today's event are a catalyst either.
Q. Cody, any opinion on oil?
A. Ebola concerns, right or wrong, are definitely impacting people's travel plans. If they can choose not to travel, they're not. I don't think oil can rally until #Ebola is contained globally and here in the U.S. That said, I do expect them to contain #Ebola in the coming days and weeks and months and that Ebola Oil Discount would disappear and other catalysts will be driving oil's price at that point.
Q. Hi Cody, just wanted to say thanks and good job. Do you expect the markets at all-time highs next year? Any comments on gold and gold stocks?
A. Thanks for the kind words — nice to hear that kind of feedback on an ugly day in a down market and not just when stocks are at all-time highs. That said, yes, I do think stocks will get back to all-time new highs in the next year, and then maybe higher from there. We'll play it as it comes, though. Gold is suddenly a safe haven again, and it's got an Ebola-premium that's not quite as large as oil's Ebola discount. I own my physical gold coins and bullion that I bought over the last couple of years and plan on holding it pretty much forever.
And finally, here's a podcast version of this column that goes into a little bit more detail on some of these topics: