Well it took about 2 and a 1/2 weeks of consolidation, but the S&P500 has finally broken out of its range, and to the upside. This comes amid yesterday's leaked testimony from the next Fed Chair Yellen, and we have some follow through today during her actual testimony.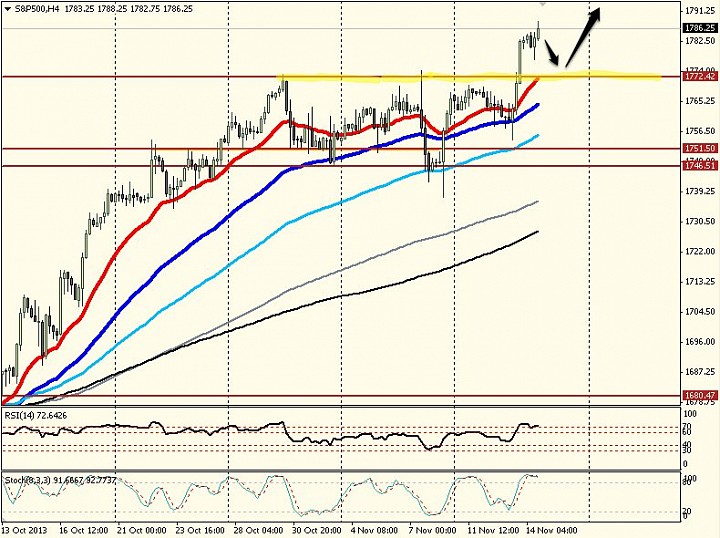 I had
marked the 1751.50 level as key
, and while we dipped below it a few times, it looked like the last dip (to end last week) was actually a "spring" set-up in which stops are first taken out below the important support level before a further rally commences. We can now switch our attention to the 1775.50 level as our new key pivot as it should act as resistance turned support if we have a retest in the near future.