Disney Operating Income growth is up 20% over the past 12 months.
The market is pricing in reduced ad revenue from Disney's media networks due to the shift to Internet & mobile.
Studios and Parks income continues to go from strength to strength. Gains here will offset losses in ESPN ad revenue.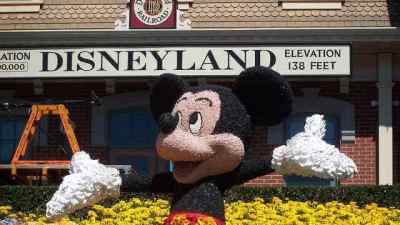 Walt Disney (NYSE:DIS) will announce earnings for its third quarter on the 9th of August where analysts will be looking for $1.61 in earnings per share and $14.17 billion in revenues. These numbers are 11% and 8% higher than the company's third quarter last year which should put things in perspective. Why? because in the same twelve months this stock has declined from its highs of $120+ per share. In fact, the stock is down 19% over the past year and the main reason has been its struggles with the ESPN side of its business. The market takes this side of the business very seriously because of the 30%+ operating income it contributes to the company.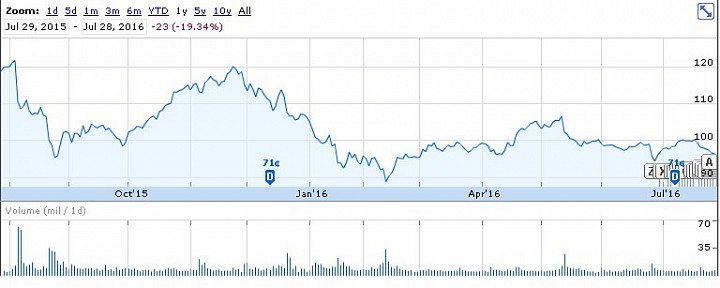 However, in saying this, revenue and earnings continue to grow at the company despite its ESPN woes. Top line came in at $52.46 billion last year but this year sales are expected to top $56 billion. Furthermore, EPS came in at $4.90 last year but is expected to hit $5.81 this year. This leads me to the conclusion that sooner or later, this stock will stop trading based just on its ESPN earnings. There is just too much growth in its other areas for ESPN to continue affecting the stock price. Therefore, if we get another disappointing ESPN number in Q3 and the stock once again sells off in spite of hitting its estimates, I would be recommending my readers to start scaling into a long position. The company's fundamentals are just too strong. Here are areas to watch out for when it announces its next set of numbers.
EBITDA & Revenue...
More