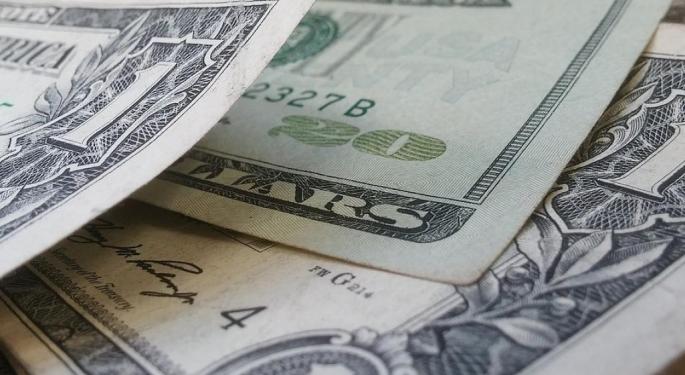 With the Federal Reserve opting to preserve its zero interest rate policy (ZIRP) on Thursday, the Powershares DB US Dollar Index Bullish Fund UUP, the U.S. Dollar Index tracking ETF, fell more than 1 percent.
UUP is now off nearly 3 percent over the past month and has seen its year-to-date gain trimmed to 2.7 percent. With the strong dollar being a frequently cited excuse for disappointing earnings from an array of companies in a plethora of sectors, some market gurus are surmising that the Fed does not want the dollar to further strengthen.
The Fed proved once again trying to glean when it will raise interest, likely bolstering the dollar in the process, is a fool's errand. However, there are ways for investors to make a bet on prolonged weakness in the greenback that do not involve tapping the volatile foreign currency market.
Related Link: 3 Very Different Reactions To...
More