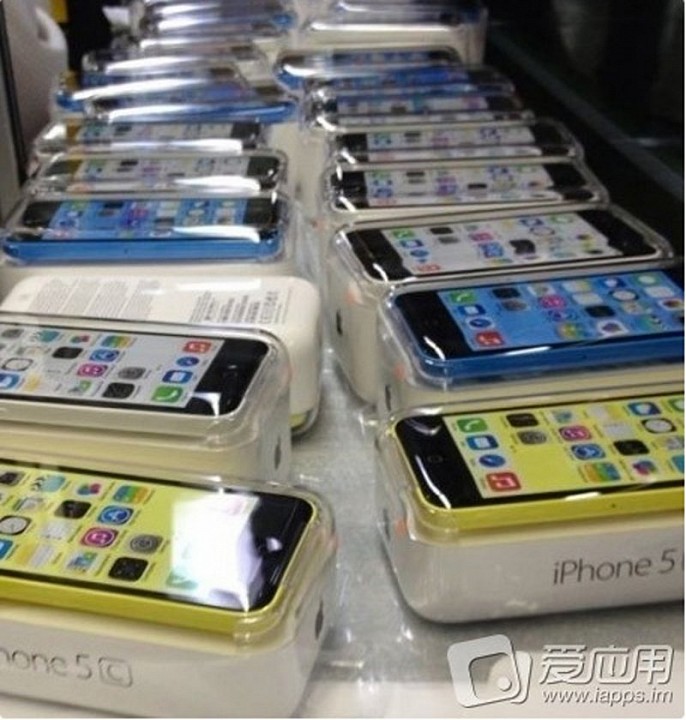 Seven more days until the expected launch of the new iPhones. Here is a leak of the iphone 5c in the packaging.
Not sure if these are the real pictures but they are inline with all of the other rumors.
Apple's (NASDAQ:AAPL) new iPhone 5S is said to be released with the new iPhone 5C. According to reports from SeekingAlpha the built in fingerprint reader could be helpful to law enforcement. Strong government demand for the new phones will definitely boost Apple sales.  

Further, Walmart (NYSE:WMT) has lowered the price of the iPhone 5 to $98 from $129 and the iPad 4 from $499 to $449. Does this mean that there will be a new iPad too on September 10th.