Okay, I was wrong. I expected some consolidation around 1.2750, around the 2013-low, especially with the weekly RSI in extreme oversold area, and as price was around the 61.8% retracement of the 2012-2014 rally from 1.2042 to 1.3993. 

EUR/USD Weekly Chart 9/28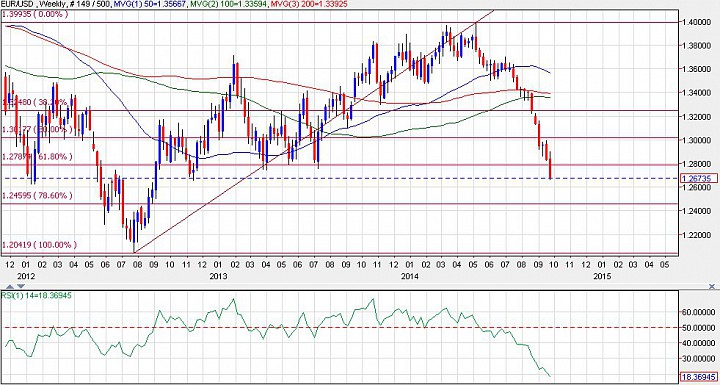 (click to enlarge)

However, price continued to fall, clearing below the 61.8% retracement and the 2013-low. We do have a key ECB meeting ahead this week, so my theory of consolidation has not been completed wrong yet. Still even if we are to expect some consolidation ahead, the 1.25 handle looks to be in sight. The fibonacci retracement of 78.6% is around 1.2460, and if price continued to fall this week, we should expect some support in the 1.2450-1.25 area.