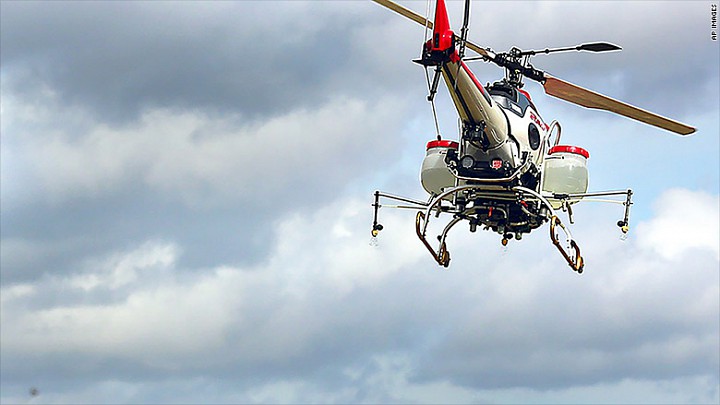 Walmart asked federal regulators Monday for permission to put drones in the sky.
The company filed a form with the Federal Aviation Administration requesting permission to conduct "flight tests."
Spokesperson Brian Nick said Walmart (WMT) has been testing indoors for several months. If their FAA request is approved, the retail giant will be able to send its drones up to 400 feet...
More