Surprise! The weakness overnight in US equity futures has been eradicated in its best USDJPY-driven fashion. S&P, Dow, and Nasdaq futures have all managed to float higher on a sea of Crude and JPY carry exuberance to fill the overnight gap perfectly... except now that they have, USDJPY and Crude have turned down... We suspect the word "contained" will win CNBC-Bingo today...
Mission Accomplished...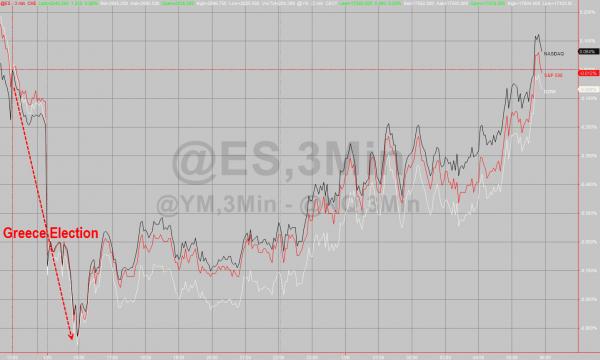 But for now the Crude and carry support appears to have stalled...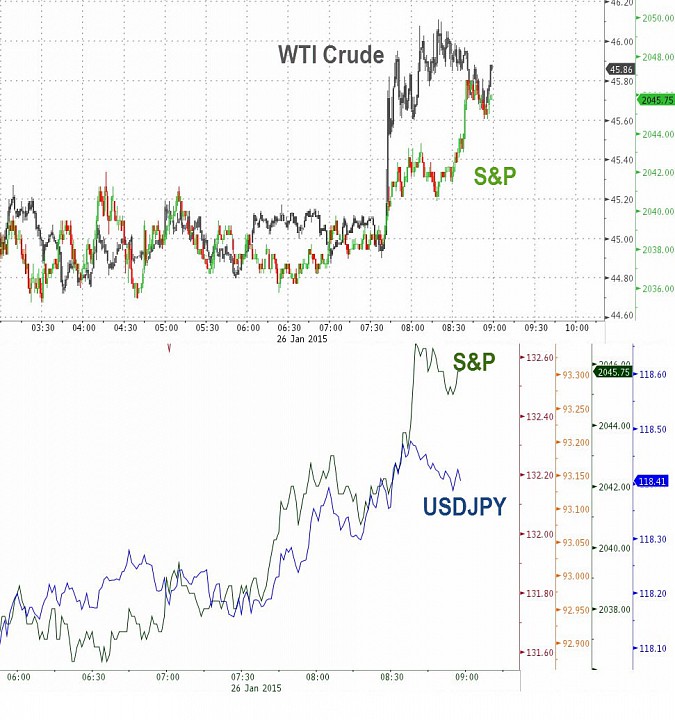 Charts: Bloomberg