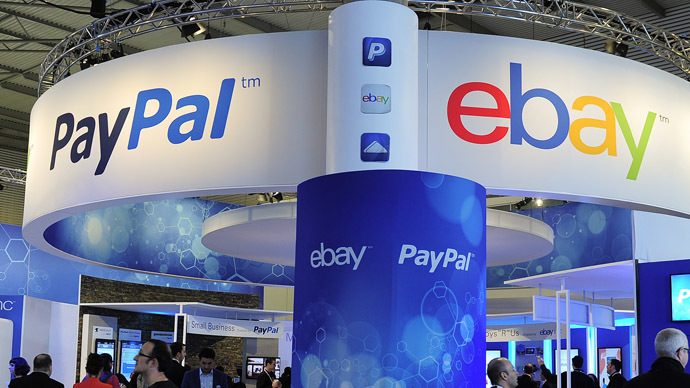 EBay announced on Tuesday that it will be spinning off its PayPal unit into a separate public company. The corporate action will cut eBay almost in half as PayPal generates nearly half of the company's revenue. On the flip side, EBay's marketplace is responsible for more than 30% of PayPal's revenue and more than 50% of its profits. The spinoff isn't expected to be completed till the second half of 2015.
PayPal was acquired 12 years ago by eBay and has been a subsidiary ever since. With more competition than ever from companies like Stripe, Venmo and Apple Pay, PayPal is no longer seen as an innovator. This is one of the main reasons many investors, like Carl Icahn, have been calling for a spinoff to release shareholder value. PayPal currently generates $6.6 billion in revenue and is growing at a rate of 20% annually.
PayPal also announced the hiring of American Express exec Dan Schulman as President and CEO to replace exiting President David Marcus. The fact that they are going independent is one reason they were able to attract top talent and stabilize the position. Being independent not only enables them to come up with their own solutions but it will help them attract top talent and retain their best employees which has been an issue for the company in recent years.
This latest news makes them a possible takeover target. Some analysts think a company like Google, who has been trying to make a splash in the payments space, would be a great fit since they have deep wallets. In the end, PayPal now has the freedom to do what they want, which makes this good news for shareholders.