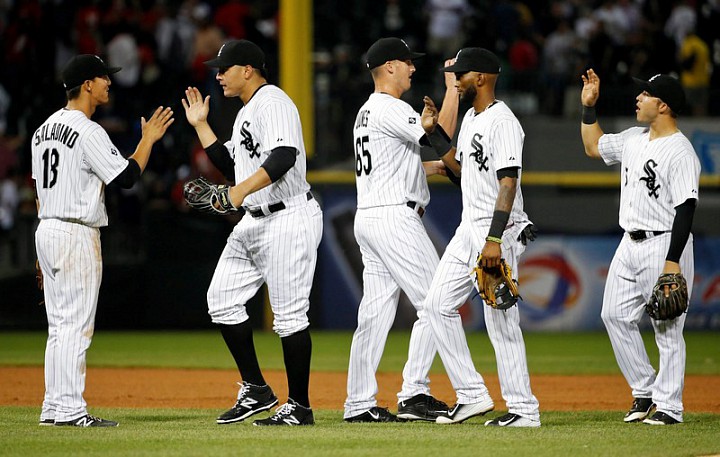 (The Sports Xchange) - It was just one victory, but the Chicago White Sox were encouraged by what they saw on Monday at U.S. Cellular Field.
After being swept this past weekend, the White Sox used impressive performances from ace Chris Sale and right fielder Avisail Garcia to get back on track with an 8-2 win against the Los Angeles Angels.
Sale got back to dominating hitters the way he usually does, allowing two runs in 7 1/3 innings, and Garcia clubbed two home runs to continue an impressive stretch at the plate.
"I think that says a lot about our team," said Sale, who struck out seven and gave up five hits.
"Tough road trip (we're coming off), three one-run ballgames. Those are kind of hard to swallow sometimes, but what a way to start off (this series) on the right foot at home."
Sale, who allowed seven runs in his previous two starts, pitched into the eighth and left after hitting Angels right fielder Kole Calhoun with one out. It was a rare loss of control on a night he commanded all of his pitches.
After watching the Boston Red Sox and Tampa Bay Rays jump on fastballs...
More