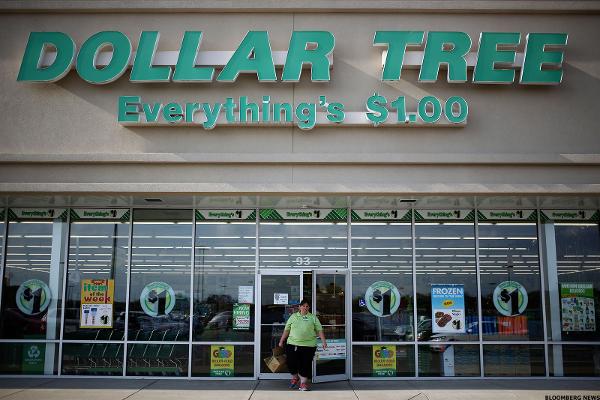 NEW YORK (TheStreet) -- Shares of Dollar Tree (DLTR) are up 1.74% to $97.97 in pre-market trading on Monday after Deutsche Bank hiked its rating on the stock to "buy" from "hold."
The firm increased its price target to $110 from $82 on shares of the Chesapeake, VA-based discount-store operator.
The company's Family Dollar unit has closed the comparable-store sales gap between its peers and made progress toward management's goal of between 7% and 8% EBIT margin, Deutsche Bank pointed out in a note released this morning.
The firm believes that Dollar Tree can...
More