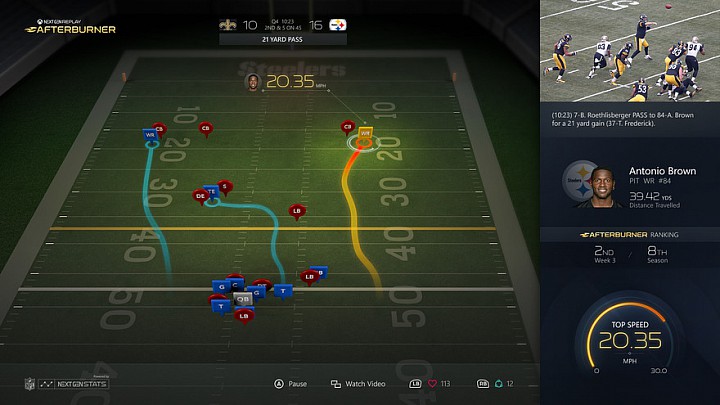 The National Football League season is underway, and, though the casual fan might not have noticed, in partnership with Zebra Technologies Corp. the NFL has made small additions on the field to bring significant changes to how fans experience the game.
Zebra Technologies ZBRA, +4.67% is used to hiding in plain sight. The Chicago area company specializes in tracking technology that includes the bar codes on groceries and other consumer goods. This season, its radio frequency identification, or RFID, technology is beign used to track NFL players during games.
Zebra has outfitted each player with two motion sensors attached to their shoulder pads and placed 20 receivers around every stadium to collect data on how each player moves, using such metrics as velocity; speed, in miles-per-hour terms; and distance traveled.
The information the sensors gather will be used to give users of the NFL app on Xbox One, as well as commentators on live broadcasts, detailed information about player performance. Teams will also have access to the data for use in training and practice situations.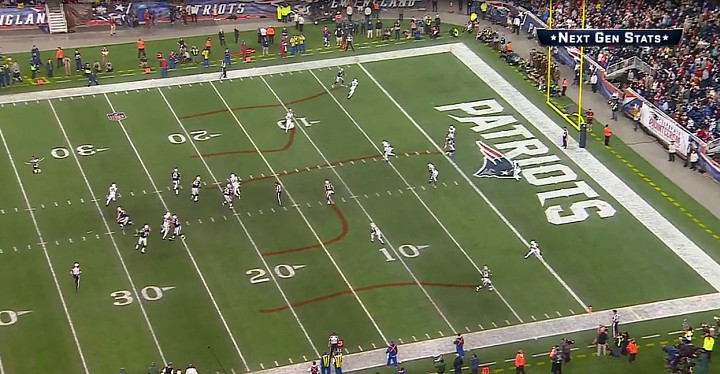 "We saw the changing technological landscape and how fans had the appetite for more immersive...
More